About Our Company
Elegant – Professional – Authentic
Unique Selling Points are: NLP, ATS, ROI & Concise CV & Resume Writing
On average, 1 job will attract on average 250 CVs or Resume's; we are not in competition with each other anymore. As technology evolves, you must get smarter with the way our CV navigates its way towards the top of searches. We focus on making your CV and Resume an ATS, NLP, ROI, and Concise friendly and concise profile. On average, recruiters take 6 to7 seconds to scan a CV, so carry over your most important aspects – Jessica Chambers – CEO & Author of Writing a Powerful Resume/CV & Online Profile.
Countries we specialize in
United Arab Emirates – Saudi Arabia – Qatar – USA
Search Jobs
We have a fundamental belief in asking questions to understand your role that helps iFormat consultants in writing a far more effective profile.
NLP

A part of Natural Language Communicating through a CV or Resume to stimulate the mind of a person with a need of your profile, by utilizing keywords that impact the reader, not referring to Natural Language Processing, although they share the same acronym as Neuro-Linguistic Programming.

ATS

An applicant tracking system is a software application that enables the electronic handling of recruitment and hiring needs; it does not necessarily reject CVs & resumes but does sort the most relevant ones to the top.

ROI

This is the impact you have made during your time at your company or your career. A compelling and concise description of your ability or duties and then guide them along a separate path on your CV or resume by highlighting promotions, progressions, transfers, and achievements needed to create impact.

Concise communication

Clear and concise communication alleviates uncertainty and the need for readers to keep asking more questions to gain an understanding of your profile. It reduces confusion and helps with understanding the market and how many profiles recruiters in today's world go through.
Whether you are actively seeking an opportunity, being headhunted, receive an invitation to a board or committee role, or even an invitation to speak as an expert, a well-written profile will get you noticed among the crowd. In today's competitive market, we face competition like never; the smallest detail can make a big difference in the first impression of a professional.
CVs and Resumes are no longer simply relevant for your next possible job. With our vision of expanding on our 2-year plan, we advance to start opening markets in the United States in 2021, Europe in 2023, and Australia in 2023 and hiring specialists you can trust.
What we do
Personal Brand Optimization | Outplacement Support | Personal & Professional Coaching | Job Description Writing
Who are our clients: You | Companies | Universities
123,012

Jobs Added

187,432

Active Resumes

140,312

Positions Matched
Our Creative Team
A better career is out there. We'll help you find it. We're your first step to becoming everything you want to be.
.
What our clients say
Lets's see what people say about our company
The support team behind Careerfy is amazing. They are helping and guiding you very professionally with the best help and advice.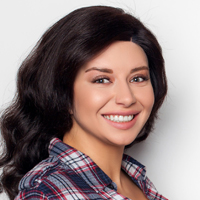 Louis Carlson
Web Developer
They fix all you problems.You have never had such a amazing support like this after buying 100+ templates from here.
Henry Click
CEO Company
WOW, I am amazed. I have been struggling for months to find the right theme and finally i found this careerfy theme amazing
Nelson Tom
SEO Manager
High Qualified and Professional Jobseeker for our Company Work. I recommend Careerfy to my friends and colleagues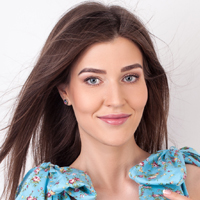 Carlson Menton
Graphic Designer
20

YEARS' COMBINED EXPERIENCE

7

RECRUITMENT PARTNERS

4836

HAPPY CLIENTS
Our Partners
A better career is out there. We'll help you find it. We're your first step to becoming everything you want to be.